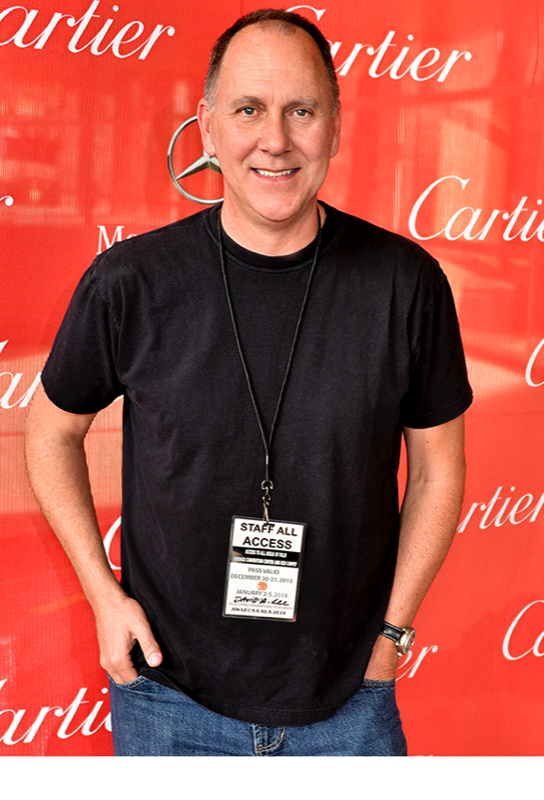 Born and raised in Rochester, New York, David A. Lee has resided in Palm Springs, California since the fall of 2007. Previously, he lived and worked in Los Angeles, New York City, and Philadelphia. Fortunate to be introduced to photography at an early age by his father, who worked for Eastman Kodak, David had the opportunity to experiment with 35mm cameras and black and white printing in high school, and had his first solo show of fine art photography at Provident National Bank in Philadelphia soon after college graduation.
It would be decades—during which he worked not only as a flight attendant but in corporate American retail—before David "went digital" and picked up a camera again. There is literally nothing he will not or cannot photograph, and he has a bank of more than 100,000 original images to prove it.
In addition to being the official photographer for the Palm Springs International Film Festival, Palm Springs Modernism Week, and Cinema Diverse – The Palm Springs LGBTQ Film Festival, David was voted "Best Event Photographer" by the readers of Gannett's Desert Outlook in the magazine's Palm Springs' 2016 Ultimate Pride List.
David's work has been published in many outlets, including the following:
ABCNews.com
Architectural Digest
Desert Outlook
Dwell Magazine
Houzz.com
Huffington Post
MediaWeek.com
Out Magazine
Palm Springs Life
San Francisco Bay Times
Seattle Gay News
The Advocate
The Calgary Herald
The Desert Sun
The Miami Herald
The New York Times
Traveler Magazine
VisitCalifornia.com
Windy City Times
Written By Magazine